No confirmed dates for 2020


CREDIT 25% for Graduate Certificate in Career Development at ACU (replaces EDCD603 (formerly EDSS612))
No confirmed dates for 2020.
GRADUATES - THIS COURSE COUNTS 25% TOWARD a Graduate Certificate in Career Development at ACU.
Previously approved for 18.5 Australian Psychological society PD Hours under their old system and 15 hours CDAA PD The course is taught entirely by Jim Bright to small groups (typically around 10 - 15, maximum around 20). It provides a broad introduction to many of the key concepts and practices in Coaching, Career Counselling and Vocational Assessment. Participants receive a very generous pack of resources worth over $700 to accompany and support their learning including the following:
300 page workbook containing a series of articles, papers and inventories, plus copies of the training slides and extensive references
copies of Jim's career development books published by Jim Bright
2 complete Vocational Tests including question booklets, profile sheets and full manuals
This is a course for professionals looking:
To offer Career Counselling, Coaching and Assessment services to your clients, college, school or company
To develop new skills, or update your training with the latest developments
For an intensive course delivered by a subject matter authority
For a course that is based on evidence of best practise
Key Features
Evidence-based - incorporating Jim's 20 years of research and teaching in careers, jobs, stress, learning and training
Bringing together over 24 years of professional experience in training, client management and careers
Intensive, Practical, and fun
Opportunities for one-to-one coaching on your own career issues
Includes morning & afternoon teas and lunch each day Recognition toward Graduate Certificate in Career Development at ACU.
Graduates automatically get 10 credit points (1 complete subject, Career Assessment,Theory and Job Search Advising EDSS612) towards the Graduate Certificate or Masters in Education (Careers Development) offered by ACU. Students enrolled at other universities have also successfully applied for RPL of 25% towards their Grad Cert courses.
The CICA national standards regard a Graduate Certificate as the minimum qualification for recognition as a Professional Career Development Practitioner.
Outline
Insights into how career decisions are formulated
Enhance clients' self-efficacy and abilities to engage in career exploration
Skills in providing practical job assistance advice
Determine clients' work rewards and vocational interests
Improve personal resilience working with difficult clients
Instil clients' with a view of work and careers that reflects current realities
Develop processes to assess clients with career transition
Go beyond simple matching approaches to careers
Integrate client test data with interview data to produce insightful and practical reports
Challenge clients' career thoughts and develop effective strategies for career transition and job applications
Training
Book now!
We are taking bookings now for our public courses running in September and October. Book before the end of the tax year to invest training budgets wisely.
By offering courses in a targeted range of human resource related areas, Bright and Associates deliver information rich courses that have real substance and powerful take home messages. All the courses come with very extensive notes, workbooks and often books written by Jim Bright, PhD.
Entertaining
Most Bright and Associates courses are personally presented by Jim Bright, PhD. Jim has gained a well-earned reputation around the world for his entertaining deliver style. He is in demand on the speakers circuit as well as delivering training courses, addressing groups as diverse as Group Training Australia, Disability Support Network, Pharmaceuticals Companies and many Government Departments. His ability to inject a sense of humour into his work has a universal appeal that has seen him working to acclaim in the last few years with groups in Canada, USA, UK, New Zealand and right around Australia. Jim is a skilled communicator who writes a weekly column in the Sydney Morning Herald and Age newspapers and occasionally appears on the ABC, ABC702 as a regular, Channel 7 Sunrise, Channel 9 and Channel 10 show talking Human Resources.
Authoritative
Bright and Associates courses are evidence-based as you might expect from a presenter who continues to publish scientific papers in international human resource journals and an author of 13 books on human resource subjects.
Find out more about these courses here:
Download our Training Brochure
Our 3-day course can lead to...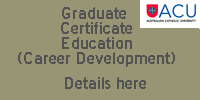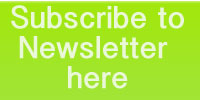 Professor Bright conducts vocational capacity assessments for medico-legal matters such as Workers Compensation, Personal Injury, Motor Vehicle Accident, Superannuation and related to other relevant legislation. These can be based on papers-only or an assessment lasting approximately 3 hours. Professor Bright has extensive experience in both Plaintiff and Defendant assessments and has given evidence in the District Court, Supreme Court and to Tribunals.He is a SIRA Authorised Health Practitioner, and a Registered Psychologist

Contact Us email: medicolegal@brightandassociates.com.au

We see clients and offer a full interview and assessement process from across Australia and overseas via Zoom or Skype video mediated assessment. We have conducted over 100 video-mediated medico-legal assessments since the Covid-19 restrictions and they have proved to be effective and popular with clients and claimants




Recent books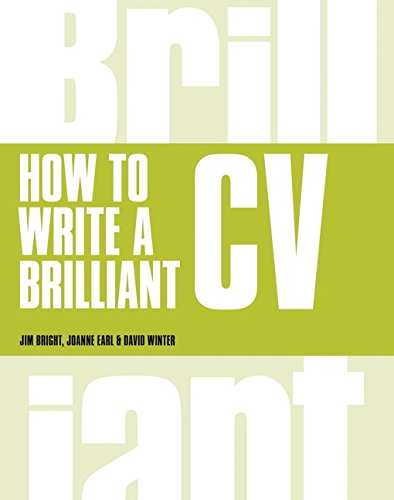 'We have needed this considered and careful exploration of the use of goals in coaching to challenge any number of blithe assumptions. The range of perspectives and the depth of coverage in this volume will encourage more reflective and effective engagement to help clients change what matters. I'm adding it to our "must-read" list for coaching supervisors.' Douglas Riddle, Global Director Coaching Services & Assessment Portfolio, Center for Creative Leadership, USA